Speed Channel SCCA Runoffs Broadcast to Air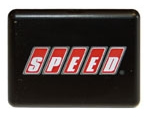 Speed Channel coverage of the 2005 SCCA National Championship races starts on Nov. 13. Two races will be featured each weekend.
Note: The CSR Race will air on Sunday, November 13
at 2:00 PM EST
.


Sun, Nov 13 1:00PM H Production
Sun, Nov 13 2:00PM C Sports Racer
Sun, Nov 20 5:00PM Showroom Stock B
Sun, Nov 20 6:00PM Sports 2000
Sat, Nov 26 1:00PM GTLite
Sat, Nov 26 2:00PM Touring 1
Sun, Nov 27 1:00PM G Production
Sun, Nov 27 2:00PM Formula Atlantic

The full schedule can be viewed on the Speed Channel site's Runoffs page.


Labels: General