Galmer Name on New Cobra DSR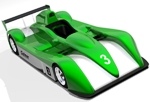 Alan Mertens of Galmer Inc. has entered into an agreement with Cobra International Company Ltd. to manufacture the newly designed Galmer D-Sports Race car. The D-Sports Race car will built by Cobra in Chonburi, Thailand, and marketed under the Galmer Name. The car is expected to be ready by early 2007.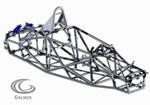 "This car is vastly improved from the earlier version manufactured by Merloy Racing and will have new features not available on the previous version. The car is simpler and lighter with new front and rear underbody aerodynamics along with new body design features not previously seen before. Build quality will be constantly supervised in Thailand by qualified International Engineers and Technicians. Expect the car to be ready by early 2007."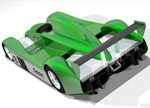 Galmer, a name synonymous with CART competition (CART PPG World Championships 1990) and the Indianapolis 500 (Indianapolis 500 Winners 1992) through 1988 to 2001, will be used as the moniker for Cobra International's Arbitrage GT and the DSR or D-Sports Race Car, both being manufactured by Cobra International.

Alan Mertens, lead Engineer of the Galmer Arbitrage GT project, was awarded the Louis Schwitzer Award by the Indiana Section of the Society of Automotive Engineers for his design of the Galmer G92 Indy Car Chassis. The award recognizes excellence and innovation in race car design and development. This car went on to win the prestigious USA Indianapolis 500 with Al Unser Jr. and Danny Sullivan as drivers the same year. With March Engineering (as technical Director) and Galmer Engineering (President/Technical Director), Alan Mertens has been responsible for 74 Indy Car wins, including 6 at the USA Indianapolis 500.

For more information and images, see the
Galmer Chassis page

Contact:
Kevin Gallahan
Cobra International Co., Ltd.
(66) 06-781-8326
kgallahan@yahoo.com
www.arbitragecars.com


Labels: New Cars