H-Mods Win Accolades in CA Wine Country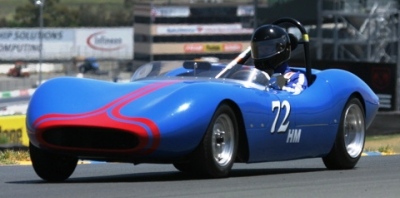 Two H Modified cars earned the Best Presentation and Performance Cup for their race groups at the 20th annual
Jaguar Wine Country Vintage Car Races
. Every year a cup is presented to one owner/driver in each race group at this vintage racing event at Infineon Raceway in Sonoma, California.


Leland Osborn of San Miguel, CA, (pictured above) took the Group 2 cup with his 1955 783cc Shannon-Crosley Special. Fellow racers in Group 2 ran cars included Allard, Aardvark, Austin-Healey, Cleary Special, Cooper Bobtail, Corvette, Devin Panhard, Fiat Crosley, HRG, Jaguar, Miller-Crosley, Nardi Crosley, Nash Healey-Cadillac, Nichols Special, Porsche, Schaghtocoke Manning, Siata, Triumph, and Warrior Bristol.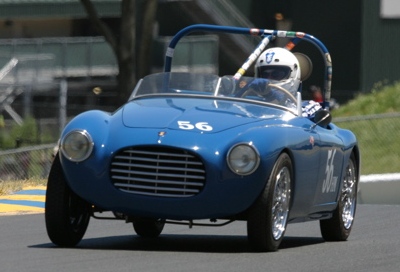 Marty Stein of Jackson, CA, (pictured immediately above in Turn 2 and below next to his #56 in the paddock) won the Group 1 honors with his 1952 750cc Siata 300BC. Other cars in this group included Alfa-Romeo, Austin, Bugatti, Crosley, ERA, Ford, Ford Barber-Warnock, Ford-Miller, Frazer Nash, Jowett Jupiter, Maserati, MG, Morgan, National, Porsche, Rigante Chrysler Indy, Riley-Ford, Vauxhall, and Winfield-Ford.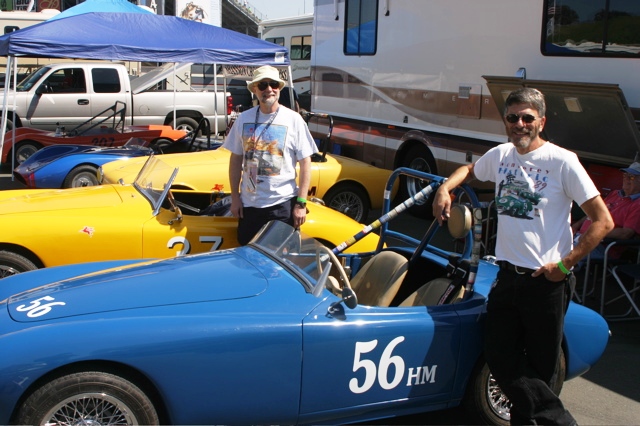 Labels: Vintage