People's Car Gets New Home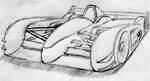 The Open Source Sports Racer initiative is still alive and now has an improved website. Renny Clayton has obtained a domain name and offered up his server to host the new site. The group is a collection of folks interested in "A Sports Racer designed for the people, by the people".

Renny says, "We'll be able to store photos, files and even run blogs on the site down the road (for those interested in keeping an online build log)."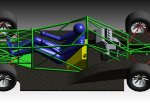 Participants in the previous Google discussion forum are highly encouraged to start contributing to new conversations on the new forum. Renny says he'll "start moving the conversations we've had from the Google group into the forums so that we have some historical context."



OSSR Original Concept





Your sports racer, your way



"Why pay overblown prices and put up with extended delivery times? You're in control of your own racing with the _____ Sports Racer - whether you want to build your own car from scratch, buy a turn-key racing machine, or anything in between."


[ The Open Source Sport Racer website ]




Labels: General