ADR3 Homologated for CSR & ASR
Mark Johnson of ADR Motorsports North America announced that the ADR3 was recently homologated by SCCA for the ASR & CSR classes. Mark also reported that, "We just completed 3 days of testing and ... the car was well balanced and quick."


Mark said that, "while the car was well balanced and quick, it just didn't seem as fast as should be. Well, it turns out that our map was not quite right. We were off 60hp at 6000rpm, and 80 at redline. After loading the new map, the motor sounds great, real crisp. Can't wait for the next test day."




The first US based ADR3 was powered by a 1507cc fuel injected Suzuki Hayabusa motorcycle engine (250 bhp) and was driven at track days and some in SCCA and NASA racing events. The ADR3 is a completely new car from its predecessor, the ADR Sport 2. The ADR engineering staff has designed a new chassis, windtunnel tested body, and a host of other items to improve the cars performance, reliability, and ease of service.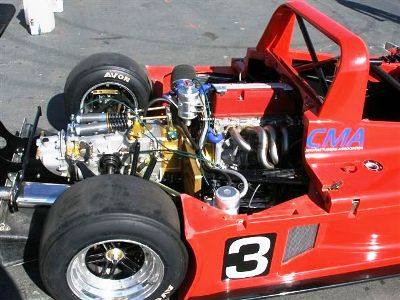 A dry sumped 2.0 liter Honda K20A VTEC engine (250+ bhp) powered car with a Hewland FTR sequential gearbox is also offered as an engine choice for CSR/ASR.

[ ADR Motorsports North America ]



Labels: New Cars