Manik Selling Westfiled XTR2 in US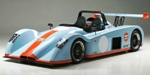 With a price starting at $25,490, the XTR2 offers a low cost alternative to Radical as "a new generation of minimalist, ultra-modern sports cars to bring ultimate high performance track driving to all enthusiasts, not just those with big bank balances. The chassis design, layout and accessibility of all the components and the removable bodywork make essential maintenance part of the fun."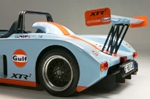 Tom McClintock of Manik Technologies LLC, the US inporter of the XTR2, says "We are very excited that the Westfield XTR2 kit is now available in the US at a starting price of $25,490, plus the cost of freight from New Jersey to your location. The above kit price includes custom crating, and trans-Atlantic shipping from Westfield's factory to the port in New Jersey (including all import duties, fees and insurance)."

While the XTR2 is not yet homologated with the SCCA, nor any other groups, it can be configured to be street legal in many states, theoretically allowing owners to driver the car to the race track, enjoy a thrilling trackday, then return home again on city streets.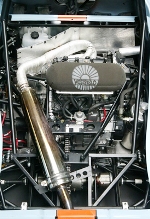 Westfield has designed the XTR2 specifically to utilize the Suzuki GSX1300R superbike engine and gearbox, also known as the Hayabusa. This is from a motorcycle introduced by Suzuki in 1999. It has a 1299 cc inline-4 engine rated 175 bhp, and a 6-speed sequential constant-mesh gearbox. The weight of the XTR2 is claimed to be 903 pounds in race trim.

The car can be purchased as an assemble-it-yourself kit, or as a factory assembled roller. Either choice is ready for the customer supplied Hayabusa engine.




More Information and Images



See the Westfield Chassis page.




Contact



Manik Technologies, LLC
819 Arapaho Village
Suite 24B - #164
Richardson, Texas 75080 USA
Telephone: +1 972.358.1460

Email: Manik Technologies (info@manikllc.com)

[ Westfiled XTR ]



Labels: New Cars