February 1997:
The information below is from the traXstar web site.
"Most people think competing in high performance cars is too expensive for average folks. But the patented traXstar is designed to be the most affordable high performance car in the world."
Itís taken over five years of hard work with a lot of help from The Southern Alberta Institute of Technology, the Universities of Calgary and Alberta, and many friends who supplied engineering expertise in the areas of: aerodynamics; suspension computer modeling; CAD/CAM; FEA; FRP fabrication; engine building; metal fabrication; and CNC machining. Without these valuable technical and economic resources, building a state-of-the-art prototype like this would be impossible. The next phase of this project - already underway - is translation of our concept car into a modular assembly of high quality components that you can build yourself."
Contact Peter Derviller at traXstar for more information.
traXstar supercars inc.
#9-2611 37th Ave N.E.
Calgary, AB T5Y 5V7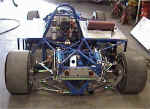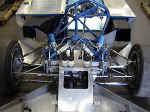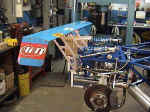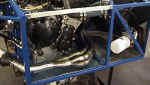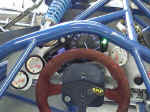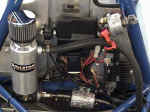 Article on bodywork
development
Part 1 1.3 MB .pdf file
Part 2 1.2 MB .pdf file
Early Prototypes
The t.94A, B, C and D cars that ran from 1994 to 1997 are illustrated on the right.
The t.94 concept car was powered by a stock Honda CBR 1000 with a six speed gearbox.