Rules Main Page

The rules come from the sports racer section of the SCCA's General Competition Rules (GCR). Order your own official copy here of the current year's version.
Starting in 2005, SCCA has make their rules available online.
2006 SCCA Rules
Note: Technical Bulletins are periodically issued that supersede the information in the GCR. View the latest Technical Bulletins in the SCCA Garage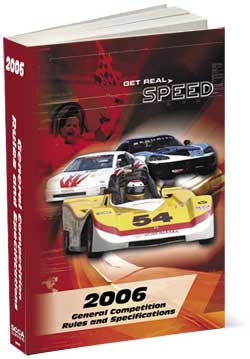 2005 SCCA Rules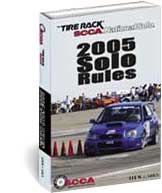 2002 Version of the GCR

Acrobat reader is required for the pdf files above.
2000 Version of the GCR
Vintage GCRs
---
Autocross
DSR cars can also compete in Autocross / Solo II events in SCCA's B Modified class. Note that to run B Mod you need an 80" minimum wheelbase. Many D sports racers are shorter than that
2000 Solo II Rules for Modified cars
---
Revised: February 19, 2007.
Sports Racer Network