Please help identify these cars
Seen in the 1964 Klaxon Annual, from the MidWestern Council Sports Car Clubs website.
From Lynndale Farms Raceway, Pewaukee, Wisconsin, August 9, 1964.
Send information to Tom Clayton at racer_tom@yahoo.com

The above car looks somewhat like a Bandini, but the rear definitely looks different as well as the rear of ther front fenders.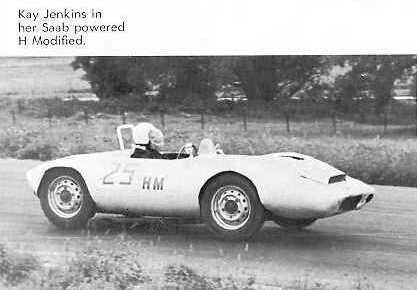 Saas poweed, but also Saab chassis?
From ebay
December 20, 2006
See Unknowns Page 2 for many photos and a description of this car.