McCann Chassis
D Sports Racer
ME-4(A) Today
The current owner (2006) is Floyd Sable of Minnesota.
---
Wilbur Dowdle, owned the ME-4 as of early 2002, then had the car for sale in ~2004 as noted below.
He won three Regional championships in the early 1990s with the car.
When the car was run by Wilbur it was powered by a circa 1990 Yamaha FZR engine.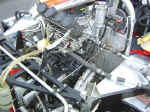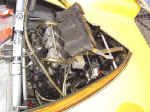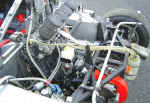 Also, the bodywork has changed from its earlier configuration, as noted on page 2.
S/N 001 has been re-bodied, re-engined, re-braked, and had a VW dry limited slip differential added, so John McCann refers to it as a ME-4A.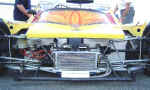 The inboard brake can be seen in this photo if you look closely.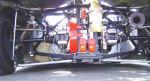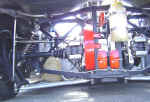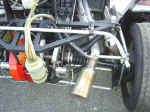 The car was seen listed for sale at Stonebridge Motor Cars on September 17, 2004, for $16,900. The photo taken inside the building are from their ad for the car.