Bob Fox is Building a Giant Killer
The venerable wily Box Fox is rumored to be building a new car called "The Squirt". Bob's current Fox chassis, and its suspension, is known as the inspiration for other cars including the A-Mac and Cheetah.


While all of the other latest generation cars are getting larger and larger, Bob is using this as a reason to go smaller. This idea hearkens back to Paul Decker's Mk1/2, which was a minimalist car in its day. That car is pictured below, now owned by Bob Urso.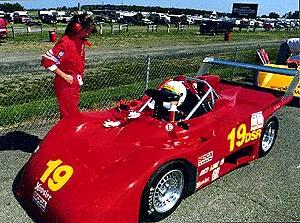 Bob's got more to do (since others are having him build engines for next year), but hopes to have it ready sometime this year.