From a classified ad
Description: 2003 Zeus Race Car for SCCA or Track Days
Vehicle Description

A 2003 Zeus race car, featuring:

- Fresh, zero time 16 valve 4 cylinder Toyota Atlantic engine

- Weber carburetors, dual side draft

- Hewland 6 speed sequential gearbox

- Front and rear suspension are pushrod, inboard, with 3 way adjustable shocks

- 4 piston alloy calipers

- Carbon fiber body

- Adjustable 2 element rear wing and diffuser

- Wheels front 8x13, rear 10x13

- 1190 pounds without the driver

This car is perfect for racing in SCCA's CSR class, or for enjoying at track days. Built in England, and a close cousin to the Palmer JP1 Jaguar powered race car used at Jonathon Palmer's racing school, this 2003 car was imported earlier this year and has been used only for testing and two SCCA races. The original Toyota Atlantic engine has been replaced with a fresh, newer spec model. The car has never been crashed; minor cosmetic damage to the right front of the nose, and rear wing, sustained in separate incidents, has been repaired. This car has been lovingly maintained, with no expense spared, by one of the top pro/amateur race shops in the United States, Racers Edge Motorsports, winner of the 2002 and 2003 Pro Formula Mazda championships. The car's owner, a longtime PCA as well as FCA and SCCA member, is selling to concentrate resources on another race series.

The car is located in New Jersey, at Racers Edge Motorsports' shop, and of course is available for inspection by appointment. For additional information and photos, please contact Jon Mirachi, owner of Racers Edge, at 973.579.2990 or via the Racers Edge website, www.racersedgemotorsports.com

This car sells new for $99,825.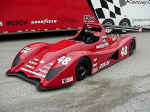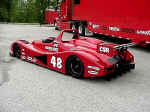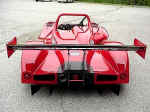 Photos above from ad
Photos below show
the car in Euro trim