Novakar Chassis
D Sports Racer, F500
Background
Jay Novak says, "Our new DSR will hit the ground with elastomer springs, but I have designed the chassis so that conventional springs & shocks can be put on the car very easily."
Bodywork
Dave Craddock of Preform Resources began a project for Novakar to build bodywork for a DSR chassis.
The photos on this page show the development of the buck for the body molds.
The F500 chassis and bodywork were the starting point, to which larger wheel wells were added.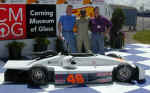 Cal Stewart at Watkins Glen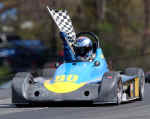 Don Coulthard at Waterford Hills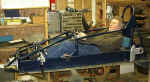 Jay Novak
Jay Novak's
comments on
elastomer springs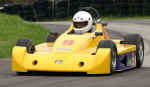 Novakar F500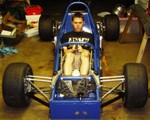 This is the most recent
F500 chassis being put
together. The DSR is very
similar in construction.