Amur Chassis
C & D Sports Racer, LMP750
Introduction
Panhard Motorsports Development is building CSR, DSR, and LMP750 prototypes.
"For some time it has been apparent that a potential for growth exists within the Domestic C & D sports market. Through their tremendous efforts & resulting success Radical have combined high quality with value for money to capitalize on this market. Paving the way for other companies to enrich what has been a lack luster market. However it is also apparent that most cars available fall short of the Drivers aspirations to join the ranks of the LMP driver. With this in mind the partners at Panhard set out to create a car that would bridge the gap.

The first Amur C Sport is currently in [development] & will be ready for testing in late February, 2005.

The test car will be powered by a dry sump1600 Honda VTEC with a Hewland FTR gearbox. The standard chassis consists of a tubular space frame skinned in carbon fiber. Body, Floorpan & rear wing will also be offered in pre-preg carbon fiber."
Background
January 16, 2005
Andy Campbell reports, "As for who we are ... there is myself, who worked for Norma Florida & managed Sezio Florida Racing in Grand-Am, ALMS, & Le Mans.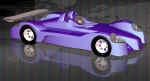 C Sport concept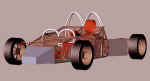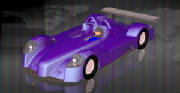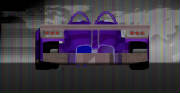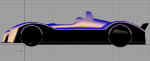 ---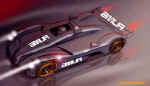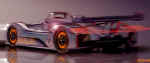 LMP750 concept
Nic Jonsson, a very well known racing driver, will head up the school & be our lead driver in testing & competition.

Ian Jamieson, who is based in New Zealand, is responsible for the manufacture of the main components of the car.

We are also honored to have the collaboration of Danny Ongias who has shown great interest in the project and will test the car with us and eventually drive with Panhard Racing.

We have now got to the stage where we will have the first complete chassis by the first of February, 2005. I hope to have a test in March at Roebling road.

Hope this helps shed some light on the project."
March 7, 2005
"We have delayed actual assembly of the first chassis until we have run a virtual crash test on the cad model.....This should not take more than a couple of weeks but we will have a full size model of the chassis by Sebring Currently under construction photos to follow Friday."